More Christian Movies -- Recent Additions
A Link in the Chain
1956 episode of The Christophers. James Cagney plays a retiring teacher who comes to realize the huge impact he has had on his college students.
Call for Help
1957 episode of the "Crossroads" TV show. Richard Carlson plays a priest trying to solve the juvenile delinquecy gang problem in a large city. One young offender is played by Michael Landon.
Gospel Films Archive Celebrity Reel
Excerpts from mid-20th c. Gospel films that feature 18 Hollywood stars like Bob Hope, Angie Dickinson, Vincent Price, James Cagney, Jack Benny, Bing Crosby, William Holden and more.

Wiretapper
True story of a gangster who accepts Christ after attending a Billy Graham crusade, produced by Graham's World-Wide Pictures.


God's Healing
1956 Episode of "Crossroads" TV series starring Vincent Price as a priest who tries to help people using the power of prayer.


The Happy Heart
"This is the Life" episode. Grandpa Fisher acts in a play but the character he portrays lacks Christian values so he wants to change the script.



Three Young Kings
In Latin America three young boys follow a village tradition of carrying Christmas gifts to the mission church children in the costumes of the Three Wise Men.


God's Christmas Gift
A young girl helps her parents as she wonders what God's special gift is at Christmas time.




Child of Bethlehem
Jesus' birth and childhood are portrayed according to Matthew and Luke in the Cathedral Films classic.




Little Lie That Grew
1953 episode of "This is the Life" TV series. Nine-year-old Freddie Fisher tells a "white lie" that gets out of control and casts suspicion on the family handyman.
Tumbleweed Man
Larry, his young wife and baby move from one job to another. When kindly Christian owners of a motel befriend them, Larry comes to realize his need for Christ and stops running from his past.


Unfaithful Servant
A servant who borrows from his king for an illicit slave trade deal can not repay the loan, but is forgiven by the kindly king. However, the servant is not so kind to one who owes him money.


Featured Bible Videos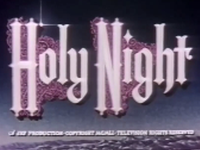 "The Living Christ Series" by Cathedral Films is a 12 part Bible movie that tells the complete Gospel story of the life and death of Jesus Christ. Filmed in color between 1951 and 1957, the series begins with the Old Testament prophesies of Isaiah and Christ's coming, and then faithfully dramatizes the birth, ministry, crucifixion and resurrection of Jesus Christ. Produced by the Rev. James K. Friedrich. Directed by John T. Coyle.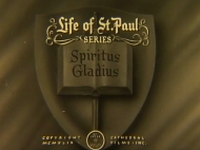 One of the crowning achievements of Cathedral Films was the critically acclaimed 12-part series "Life of St. Paul" produced between 1949 and 1951. Each exquisitely produced half-hour episode is grounded in the historical accounts of the apostle's life and missionary work. Produced by the Rev. James K. Friedrich. Directed by John T. Coyle.
Missionary Documentary Films
Empty Shoes
Excellent docu-drama about 18th century shoemaker and Baptist minister William Carey who journeyed to India in 1793 to spread the Gospel and fulfill "The Great Commission."
My Name is Han
A Chinese farmer, devastated by the war, returns home with his family to face poverty and grave problems. He is helped by his Christian wife, neighbors and the agricultural mission.
A Christian in Communist China
A defiant Chinese Christian pastor, who has been conducting secret religious services in Communist China, is discovered and tortured. He escapes and fears for his people.
Korea: Crossroads of World Destiny
Compelling documentary snapshot of the social, humanitarian and political conditions in 1953 war-torn Korea, all told from the perspective of Christians who served.
Decisive Journey
A young Christian man in India accepts Christ and comes into conflict with the pagan beliefs of his stern father.
Three Mothers and Four Fathers
True story of Li Po, a 9-year-old Chinese orphan boy who has had three sets of parents. When he is caught stealing, a missionary with a local orphanage intervenes.